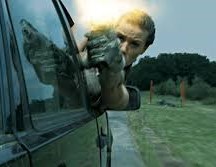 In this episode, Mike and Rich take a look at the latest movie to be titled VENGEANCE (previously known as Acceptance) and the long-awaited TRANSIT 17, co-starring Silvio Simac and Zara Phythian.
Our Short Shot is THE AUTOMATON, a steampunk short set in the Old West. Click the link to watch the whole film (22min approx).
Finally in our DTV Throwback section I get the chance to catch up with REPLICANT, starring Jean-Claude Van Damme in two different roles and doing a damn fine job of it too. 
Don't forget to check us out on FACEBOOK and TWITTER for up to date information about new releases.