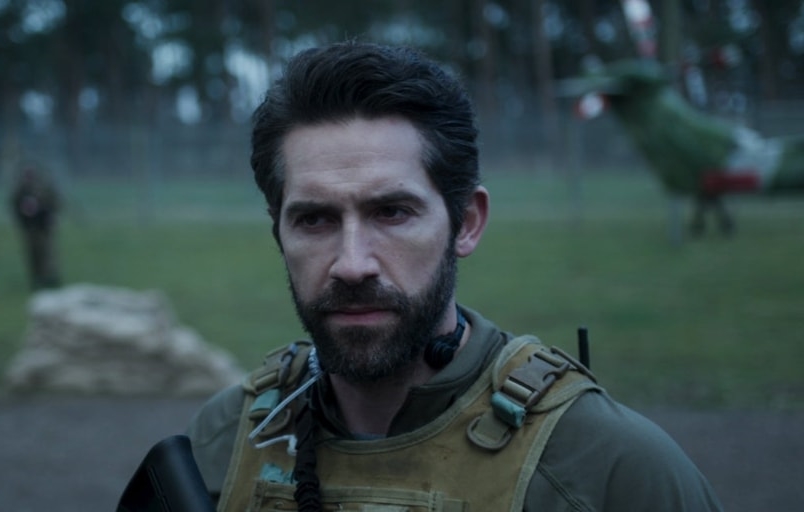 In this episode Mike, Rich and Steve are joined by irregular regular Sean Malloy of I MUST BREAK THIS PODCAST, who joins us to talk about two particular films that bookend the show...
we start with one of the most anticipated films of the past 6 months: Scott Adkins and Ryan Philipoe starring in ONE SHOT, a film made to look like its one continuous unedited sequence from start to finish. 
Next is A VIOLENT MAN, starring Craig Fairbrass as a murderer serving a life sentence who finds his simple existence turned upside down with the arrival of a new cell-mate.
Our next film was a huge surprise - CAUGHT IN TIME is  period police procedural from China starring Daniel Wu as the head of a gang of armed robbers who always seem a step ahead of the police.
GLASSHOUSE is a post apocalyptic movie with a Victorian aesthetic, about a group of young women trying to protect their home from marauders.
Out Short Shot is MARGARET and all you need know going in is that its directed by Larnell Stovall, who's worked with both Scott Adkins and Michael Jai White in the past. And if you like that, please also check out ATOPRHN.
Our DTV Throwback stars Jean-Claude Van Damme in DESERT HEAT, aka Inferno. The plot is very similar to that of The Stranger, which we covered back in episode 182! Its officially free to watch on Youtube so clicking the link will take you straight to the film!
Follow the Short Shots TWITTER page, where we will be linking to a short film every day! 
Don't forget to also check out our main show, the DTV DIGEST on TWITTER and FACEBOOK