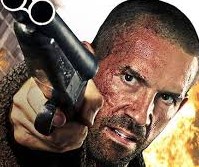 Happy New Year, everyone! In this episode, Rich and I take a look back at the year in DTV. We look at what the industry as a whole has achieved, a look back at what we have achieved and what we wish we had the time and energy to cover.
As we did last year, we run through a few awards -  I wonder which film would feature there??
Originally I was going to link to some of the award winners but instead we will cover those on twitter, so make sure you add @TheDTVDigest to your twitter feed...