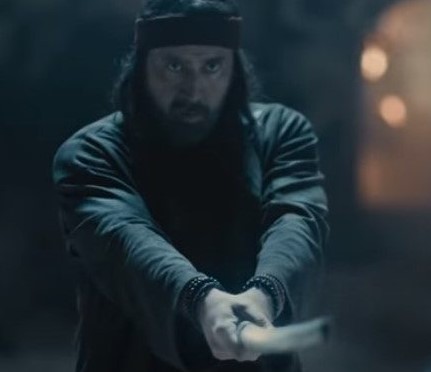 This week's episode is dedicated to the Fighting Spirit Film Festival, which has had some serious challenges this year thanks to COVID. Unfortunately this will be the first time in 5 years that I will have missed the event but look forward to next year.
So, in this episode, Mike Rich and Tom take a look at JIU JITSU, a mash up of Predator and Mortal Kombat with a cast worthy of such a film. We follow that with DEATH FIGHTER, starring Matt Mullins, Don Wilson and Cynthia Rothrock.
Things get a little challenging after this, as we move on to GUARDIAN, an Indonesian film which follows a very familiar template and contains some very shoddy camera-work! We then move onto the passion/vanity project which is FIGHT OF FURY - this film has to be seen to be believed! Our final feature is ENTER THE FIRE, which we promise, gets better after the initial fight scene!!
To cleanse the palate, our Short Shot is A KUNG FU VAMPIRE STORY from the always excellent MartialClub - click the link to watch the whole 10 minute short!
We finish off the episode with our DTV Throwback, which is the Albert Pyun classic, NEMESIS, starring Olivier Gruner!
Don't forget to check our our TWITTER and FACEBOOK pages for the DTV Chart and upcoming releases!