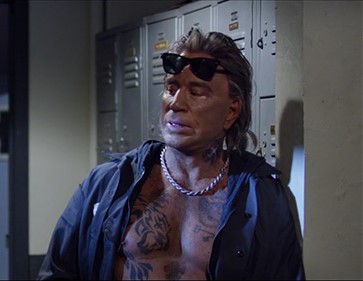 In this episode Mike, Rich and Steve look at a couple of films involving comatose characters!
First though, there's IMPRISONED (aka Night Walk), where a wrongfully imprisoned man seeks both redemption and vengeance. Mickey Rourke makes a brief appearance as a drug dealer who lords over the other inmates, so naturally he gets prominence on the DVD Cover!
ELYSE is an arthouse film in which an emotionally struggling woman battles for her marriage and sanity, and features a short appearance from Anthony Hopkins...
SAFE INSIDE sees an American couple in France, whose experience working as labourers on a country estate  goes awry...
Asia Argento stars in AGONY, as a woman who discovers her mother has just died, despite being told that she had died decades before...
ITS ME, BILLY is a fan-made sequel to the original Black Christmas, set in the present day. Click the link to watch the whole 42minute film!
Our Short Shot is EIGHTH WONDER, from JKK Films - we highly recommend you check out this short as well as some of their other work!
Finally, our DTV Throwback is BLUNT FORCE TRAUMA, one of my all-time favourites! Will Rich and Steve enjoy it too??
Follow the Short Shots TWITTER page, where we will be linking to a short film every day! 
Don't forget to also check out our main show, the DTV DIGEST on TWITTER and FACEBOOK!