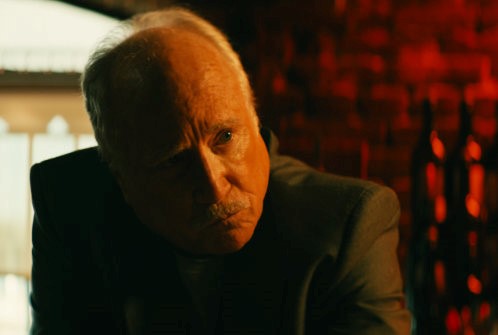 This week Mike and Rich shoulder on without their colleague Steve (who will be back for the next recording!)...
First up is THE LAST JOB, a crime thriller starring Richard Dreyfus as a retired gangster and Mira Sorvino as his police detective daughter. Take a listen to find out whether we were onboard or not.
Then there is WIRED SHUT, in which a reclusive novelist recovering from reconstructive surgery is visited by his estranged and bitter daughter just in time for both of them to be terrorised by an uninvited guest.
OVERRIDE sees Luke Goss living an idyllic life with his a beautiful android partner....or is he?....or is she?? 
Our Short Shot is MUTE - we didn't quite see eye-to-eye on this one...see if you agree with either Rich or me by clicking the link to watch the whole film!
Finally our DTV Throwback is THICK AS THIEVES - not the one starring Michael Caine and Morgan Freeman, this stars Alec Baldwin as a professional thief who ends up in a battle of wills with local gangster Michael Jai White! This is available on Amazon Prime (and unlike the trailer is in widescreen) so go check it out!
Follow the Short Shots TWITTER page, where we will be linking to a short film every day! 
Don't forget to also check out our main show, the DTV DIGEST on TWITTER and FACEBOOK!