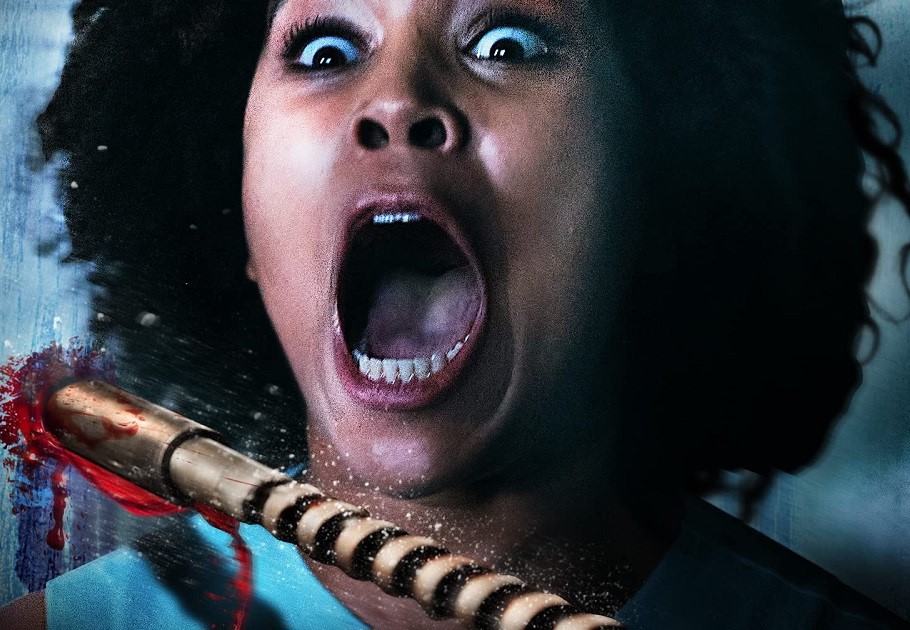 In this week's episode Mike, Rich and Steve are joined once again by Sean Malloy, host of  I MUST BREAK THIS PODCAST - Sean joined us to record a review for the next episode but stuck around to help out reviewing this week's DTV Throwback...
First up though is SLUMBER PARTY MASSACRE a remake of the 1982 classic slasher. This one is directed by Danishka Esterhazy whose film The Banana Splits movie went down well around here! 
Next is RED SNOW , a horror comedy in which a young novelist is "visited" by an injured vampire.
NIGHT RAIDERS is a political allegory dressed up as a Dystopian sci-fi movie and gave us unsettling flash-backs of The Flood!
Our final feature review is STEALING CHAPLIN, a caper movie directed by Paul Tanter (Kill Ratio, Once Upon A Time at Christmas), and starring Simon Philips alongside his brother Doug as a pair of conmen in Las Vegas.
Our Short Shot is BOGLINS RETURN - This is from the MASE BROTHERS who gave us the excellent Cyborg: Deadly Machine. We recommend you click the link to check out their other work!
As mentioned above, Sean Malloy joins us to talk about our DTV Throwback, the remake of GET CARTER starring Sylvester Stallone. Please note that I mistakenly call Stallone's character "John" when in fact it's Jack! You can find Get Carter on IMDB TV, and is free with adverts.
Follow the Short Shots TWITTER page, where we will be linking to a short film every day! 
Don't forget to also check out our main show, the DTV DIGEST on TWITTER and FACEBOOK!