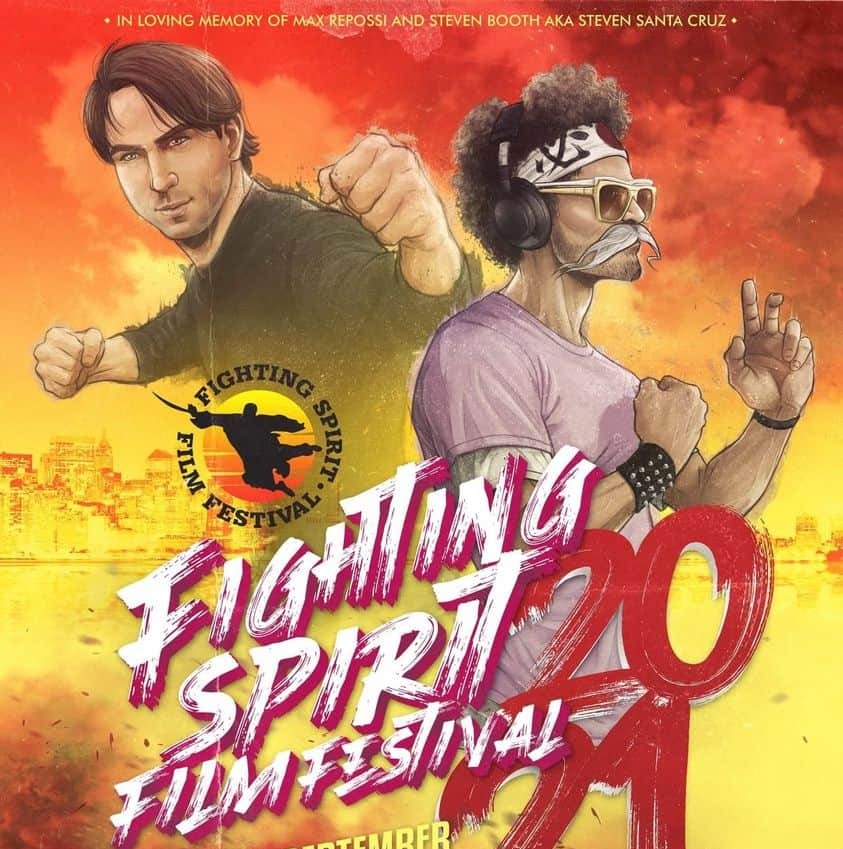 In this slightly belated episode, Mike and Rich give their thoughts on this year's Short Film Competition which is an integral part of the Fighting Spirit Film Festival, held this year in Stratford in September.
We also single out the following films as they are readily available for you to watch, and we recommend you do!
DEADLY SHAPES OF SHAOLIN A tribute to the Kung Fu classics of old, dedicated to the onscreen heroes of Shaw Brothers, Golden Harvest, and many others...
JIU JITSU SAVED MY LIFE TWICE Born in the favelas of Brazil, we follow the unbelievable life story of Neto Nunes - the journey of London's strongest Jiu Jitsu fighter and family man.
QUARANTINE WITH LOVE Joseph filled his fridge with his favorite candy to face quarantine, while Dagmar forgot to buy her own and is taking his chocolates one by one...A homage to Jackie Chan and the silent greats will take place when these two lovers face each other.
WELCOME TO THE STING A fresh faced fighter takes his first step into the deadly world of crime syndicates, endeavoring with an undercover detective to bring it all down, but he has to survive his audition first. 
Follow the Short Shots TWITTER page, where we will be linking to a short film every day! 
Don't forget to also check out our main show, the DTV DIGEST on TWITTER and FACEBOOK!