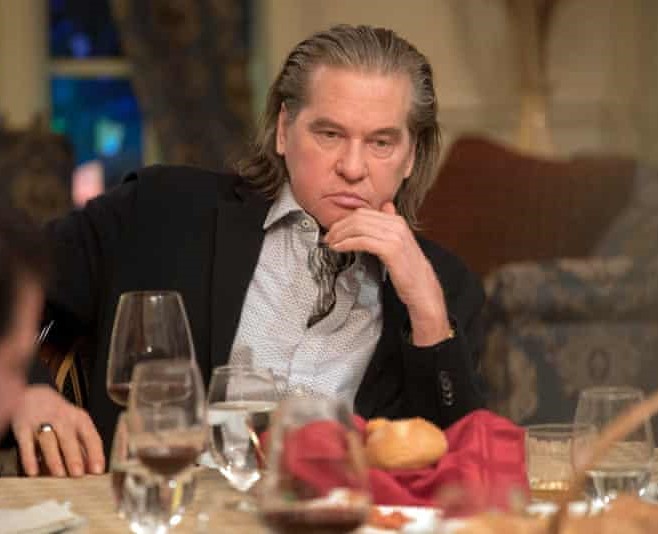 This week we welcome back Sean Malloy from I MUST BREAK THIS PODCAST, who joins us to talk about our DTV Throwback.
But before that Mike, Rich and Steve take a look at four new releases. First up is THE BIRTHDAY CAKE , a mobster tail in which a young up-and-comer must bring a cake to his gangster uncle's birthday party. The cast is very notable here, especially Val Kilmer post throat operation!
BLACK MEDICINE really piqued our interest, a thriller set in Northern Ireland which manages to skip any mention of terrorism. In its stead there is a vulnerable yet resourceful young woman faced with the worst dilemma imaginable! 
Next up is ALONE, in which a young woman is stalked by a guy who could either be a well-meaning klutz or a serial killer...we recommend you don't actually watch the trailer and just dive straight in to this one!
BLOOD BROTHERS is a very dry, emotionally stifled costume drama which surprisingly divided the panel quite widely! 
Last but by no means least, we have TRIGGER POINT, starring Barry Pepper as the kind of character who could easily carry a series of novels, Jack Reacher style! 
Our Short Shot is a fan film which follows on from the end of Season 2 of The Mandalorian in THE MANDALORIAN: CHAPTER 16.5: THE HUNTING, a 15 minute film boasting some excellent production values - click the link to watch the whole film!
As mentioned above, Sean Malloy joins us to discuss our DTV Throwback: SHADE. Check out the cast in this and wonder how you'd never heard of it before!
Follow the Short Shots TWITTER page, where we will be linking to a short film every day! 
Don't forget to also check out our main show, the DTV DIGEST on TWITTER and FACEBOOK!