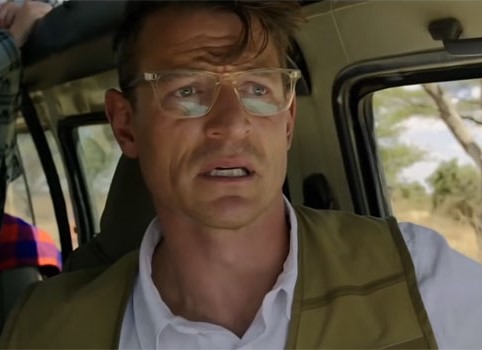 In this bumper episode Mike, Rich and Steve face something of an endurance test...
Kicking off with FINAL VOYAGE, a German sci-fi in which two men discover and repair an old space ship, only to struggle to decide where to travel to.
Then its off to Kenya for ENDANGERED SPECIES, in which a family make some terrible choices and end up facing the consequences. 
In MY HEART CAN'T BEAT UNLESS YOU TELL IT TO, we have a teen vampire a million miles removed from the Cullens of Twilight!
UNEARTH finds farmer Marc Blucas (Buffy the Vampire Slayer) struggling to make ends meet  and also suffering from some bad decisions when a fracking op unleashes some primordial ooze...
RIPPER UNTOLD is a low budget procedural which gives an interesting slant on a possible identity for "Saucy Jack"!
R. J. Mitte (The Oak Room) plays a highschool student with cerebral palsy who has to overcome many obstacles to achieve his goal of being on the wrestling team in TRIUMPH...
and finally, we venture into a drug fueled wilderness in TYGER TYGER...
Our Short Shot is the excellent SOMNIPHOBIA - grab yourself 25min and check out this excellent horror thriller!
And our DTV Throwback is FINAL VOYAGE - yes, our first and final films share the same name! This one stars Dylan Walsh, Ice T and Erika Elaniak in a Die Hard on a Cruise Liner movie! (available on Amazon Prime).
Follow the Short Shots TWITTER page, where we will be linking to a short film every day! 
Don't forget to also check out our main show, the DTV DIGEST on TWITTER and FACEBOOK!