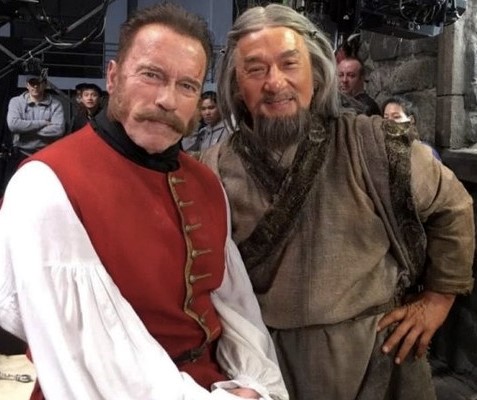 With the extra help of Tom Jolliffe, Mike and Rich manage to tackle 3 main feature reviews this week! First up is the adaptation of H.P.Lovecraft's COLOUR OUT OF SPACE, starring Nicolas Cage and directed by Richard Stanley. This film garnered a lot of praise while on the festival circuit but how do we rate it? Take a listen!
We also take a look at THE IRON MASK - how could we not? It has Arnie and Jackie all over the cover! Of course they are there for an extended cameo only, but how does the rest of the film hold up?
Then there is SEA FEVER, a down-to-earth creature feature from Ireland, which features both Dougray Scott and Connie Nielsen.
Our Short Shot this week is basically an experiment in Green Screen on a low budget - with KUNG FU vs ZOMBIES, Eric Jacobous schools us on what can be achieved for a few hundred dollars! Watch the end credits to get a brief glimpse behind the scenes.
And finally our DTV Throwback is THE FORBIDDEN KINGDOM (aka VIY) (available on Amazon Prime) and is actually the precursor to THE IRON MASK. I wonder how the two compare?