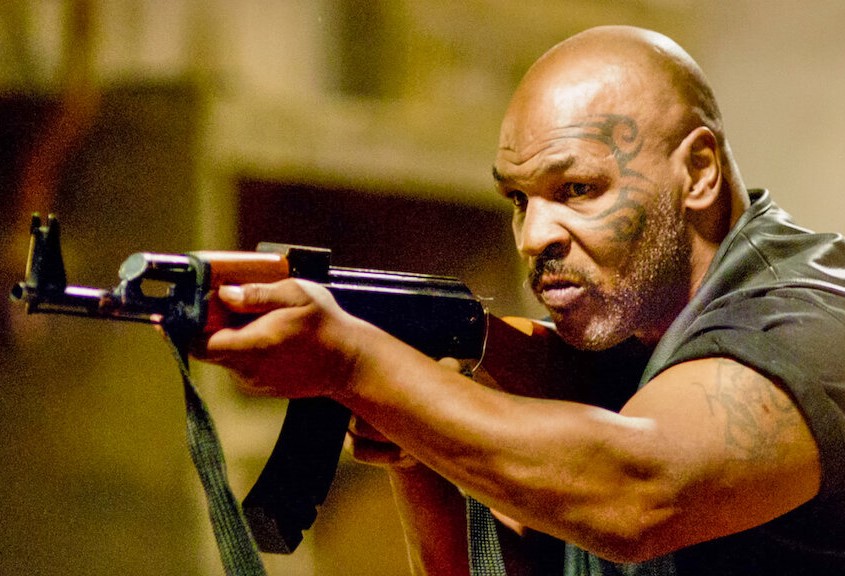 I was so excited about this action packed episode, I forgot to introduce the team! So, Mike Rich and Steve tackle a whole bunch of International action movies this week. We start with PHARAOH'S WAR - Mike Tyson and  Hafþór Júlíus Björnsson (Kickboxer Retaliation, Game of Thrones) feature prominently on the DVD cover but do they feature much in the film iteslf? Take a listen to find out!
Next up is RUSSIAN RAID, heavily influenced by Gareth Evans' film (hence the name) but does it stand up on its own merits? 
Off to France next, for SENTINELLE, starring Olga Kurylenko as a damages soldier seeking vengeance for a brutal attack on her sister. There a lot of negativity online about this film, but take a listen to see if we are in agreement! (Available on Netflix).
We then catch the, ahem, Eurostream train from London to Paris, which is promptly hijacked by Ruby Rose in SAS: RED NOTICE based on a novel by Andy McNab. This one promised a lot, but does it live up to expectations?
Our Short Shot is SOF Vs Sci Fi, in which a team of Spec Ops are pitted against zombies and a well-known alien hunter!
Finally, in our DTV Throwback we review Jean-Claude Van Damme's LEGIONNAIRE - soon to be re-released on Blu Ray and available on Prime.
Don't forget to check out our Twitter and Facebook Pages!