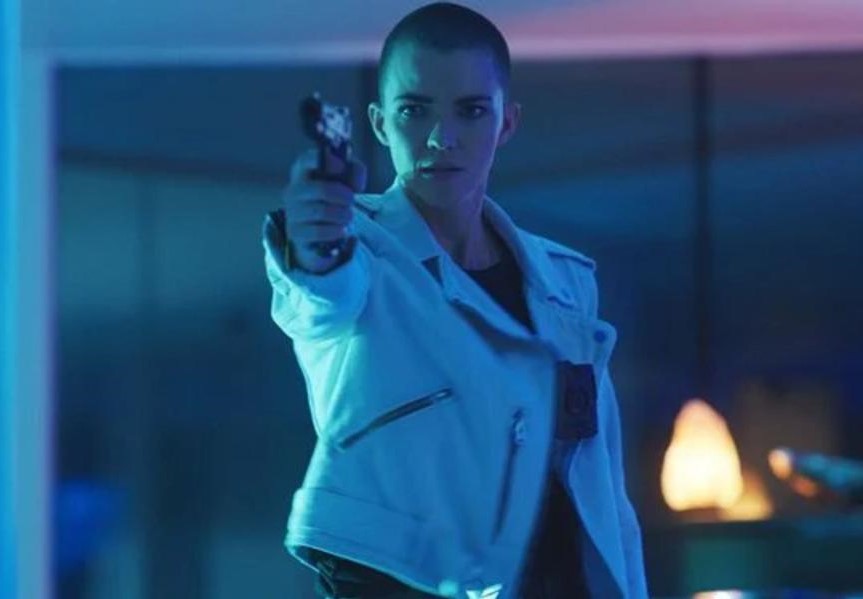 In this episode Mike, Rich, Steve and Will take a look at four new films. We kick off with VANQUISH, in which Ruby Rose is forced to act as a courier for retired, wheelchair-bound dirty cop Morgan Freeman.
Then it's off to the Mexican border for NO MAN'S LAND, which finds a young man fleeing for his life after a bit of vigilante border patrolling goes horribly wrong.
Lance Henriksen pops up briefly in A RECKONING, a low budget western in which a widow takes it upon herself to track down her husband's killer.
Finally, we're off to India for BEHIND THE TREES, in which an American couple meddle with local beliefs and supernatural forces.
Our Short Shot is OASIS, a very visually stunning film set in a desert where water has odd properties. This is from the same people who made Bad Hit, which we covered a few episodes ago!
Finally, our DTV Throwback is BEOWULF - starring Christopher Lambert and Rhona Mitra. This is set in a post-apocalyptic land which has reverted back to the days of swords and armour. It's certainly an odd one!
Follow the Short Shots TWITTER page, where we will be linking to a short film every day! 
Don't forget to also check out our main show, the DTV DIGEST on TWITTER and FACEBOOK!