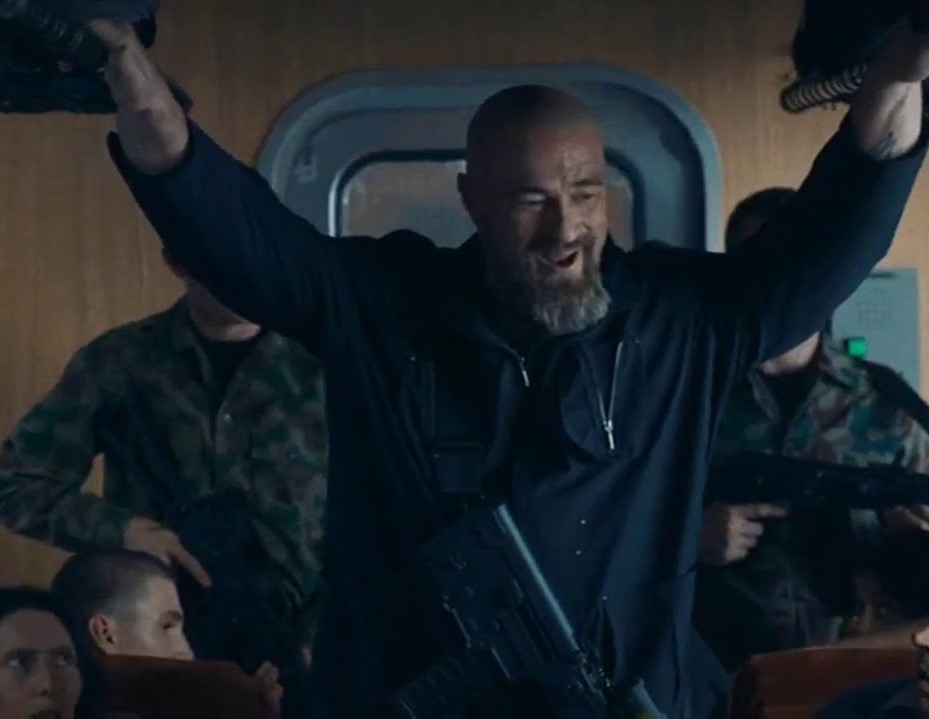 This episode was originally recorded in Jan 2021.
Mike and Rich take a look at SEARCH AND DESTROY and have a very interesting debate on whether:
a. The film is MEANT to be toungue-in-cheek, and/or
b. The film is the most overtly gay-coded action flick made so far.
Check out the film on Amazon Prime and let us know if we are barking up the right trees on this one!
There's more confusion on our part with our next film, the totally bonkers THE FIFTH EXECUTION, which is definitely a film suffering from multiple personality disorders! Check out our review to hear us try and analyze just what the heck is going on in this film! (Also available on Prime as of time of publishing). 
Our Short Shot is CARGO, in which a new employee makes an unwitting and terrifying discovery on his first day!
Finally, our DTV Throwback is SHAKEDOWN, starring Erika Elaniak, Ron Perlman and Scott Wolf. Unfortunately, since recording this episode the film has been removed from Prime's library - For Shame, Prime! It can be picked up for a pittance though, and I thoroughly recommend doing so! (This is also a really bad trailer!)
Follow the Short Shots TWITTER page, where we will be linking to a short film every day! 
Don't forget to also check out our main show, the DTV DIGEST on TWITTER and FACEBOOK!