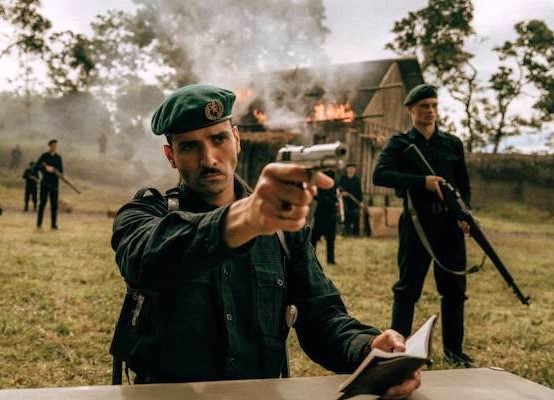 In this episode Mike, Will, Rich and Steve take a look at an eclectic bunch of films...
Starting with THE EAST, a Netherlands film set in Indonesia just after WW2. Next up is THE INHERITANCE, a US film set in The Ukraine and bears certain similarities to Agony, starring Asia Argento which we covered Episode 159!
Will and Mike then take a look at DEMENTER, a film I really wanted to see as it was by the director of Jugface (which we covered in Episode 105!
Then Mike and Steve check out THE LAST EXORCIST and we have some....choice things to say about this one!
Our Short Shot this week is DEADLOCK, which takes the concept of Ghostbusters, ditches the humour and adds a more real-world take.
Finally, our DTV Throwback is OPEN GRAVES, a 2009 horror which was a US/Spain co-production and features Eliza Dushku!
Follow the Short Shots TWITTER page, where we will be linking to a short film every day! 
Don't forget to also check out our main show, the DTV DIGEST on TWITTER and FACEBOOK!