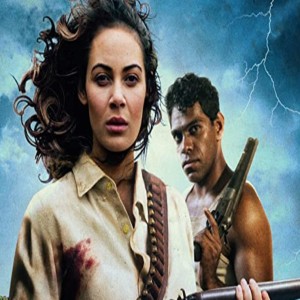 Wednesday Nov 03, 2021
Episode 175: The Flood, Paranormal Prison, Disappearance at Lake Elrod, Coven, Lore, The Haddonfield Nightmare, Bride of Candyman, Savage
In this episode we cover five new DTV releases as well as two fan films and one of the craziest throwbacks we've had in a while!
We start off with THE FLOOD - a brutal but well made film which contain some extended rape scenes, so be warned! You can find our review starting at 1.20
To cleanse the palate so to speak we have something complete different next. PARANORMAL PRISON finds some youtube paranormal investigators on their biggest case yet. Review starts at 16:52.
Next up is DISAPPEARANCE AT LAKE ELROD (originally known as Through the Glass Darkly in the US) - ignore the dvd cover for this one as the tone is completely different! Review starts at 21.58
COVEN sees a group of college witches search for a new recruit to help them unleash a goddess...Review starts at 43.13
LORE is another film given a disingenuous DVD cover, something we discuss in our review, which starts at 58.02
With Halloween Kills hitting the cinemas and splitting fan opinions straight down the middle, we look at a recent Fan Film based on the franchise, THE HADDONFIELD NIGHTMARE (click the link to watch the whole feature!) - this is set after the events of Halloween H20 and follows one of the surviving characters. Our review starts at 1.08.59
Our Short Shot is another fan film, except from the Candyman universe. BRIDE OF CANDYMAN can be seen in all its glory by clicking the link and you can hear our thoughts at 1.22.29
finally our DTV Throwback is a barnstormer. Olivier Gruner (Nemesis) stars SAVAGE This can be found on Youtube so click the link to bask in its awesome nuttiness! Review starts at 1.31.42
Follow the Short Shots TWITTER page, where we will be linking to a short film every day! 
Don't forget to also check out our main show, the DTV DIGEST on TWITTER and FACEBOOK!