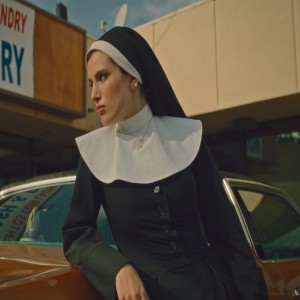 Tuesday Nov 16, 2021
Episode 177: Ankle Biters, Habit, Ghostbusters Southside, Flight 7500
In this episode Mike, Rich and Steve tackle two new releases, a really great fan film and a curious Hollywood attempt at JHorror.
We start with the Canadian horror-comedy, ANKLE BITERS in which four young sisters scheme to kill their future stepdad!
Next up is HABIT, in which 3 party girls disguise themselves as nuns to avoid being killed over a drug deal gone bad!
Our Short Shot this week is one of the best fan films we've seen in a while Check out GHOSTBUSTERS SOUTHSIDE !
Our DTV Throwback is a curio - FLIGHT 7500 is an American film starring Ryan Kwanten, but is directed by  Takashi Shimizu, who directed the original Grudge/Ju-On films. 
Follow the Short Shots TWITTER page, where we will be linking to a short film every day! 
Don't forget to also check out our main show, the DTV DIGEST on TWITTER and FACEBOOK!