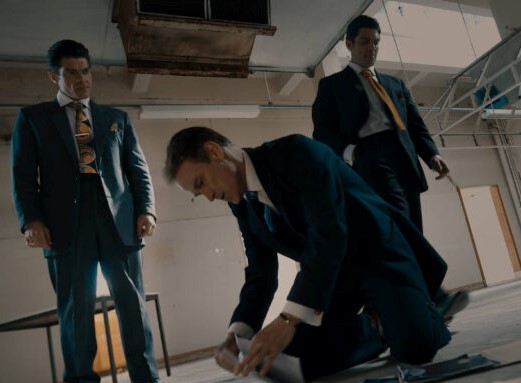 Welcome to the first episode to be released in 2022, which we recorded in the dying days of '21!
We kick off the new year with KRAYS: CODE OF SILENCE, and I don't mind saying that this period police procedural took us all by surprise. What a film to start 2022 with!
Next is another pleasant surprise - THE JACK IN THE BOX: AWAKENING is a sequel to the 2019 film and this time the box has been procured by someone who is aware of its powers!
We were all impressed with director Steve Lawson's previous film, Ripper Untold. Now he's back with another indie period drama with hints of horror - will JEKYLL AND HYDE have a similar success?
Speaking of directors we like, I was very happy to see Charlie Steeds' name appear at the start of WINTERSKIN. We've covered his work before and will be reviewing his latest in the near future. This is from 2018 but only just getting a UK release.
Finally we have MONSTERS IN THE CLOSET, an anthology film in which a pulp horror writer's creations start to come to life!
Our Short Shot is STREETFIGHTER: PSYCHOSIS, a fan film in which Ryu is abducted by Shadaloo Agents!  Click the link to watch the whole 13min film!
And our DTV Throwback is THE STRANGER - martial artist Kathy Long stars as the titular mysterious character who turns up in a town overrun by a violent biker gang (available on Prime, but also on YOUTUBE).
Follow the Short Shots TWITTER page, where we will be linking to a short film every day! 
Don't forget to also check out our main show, the DTV DIGEST on TWITTER and FACEBOOK!