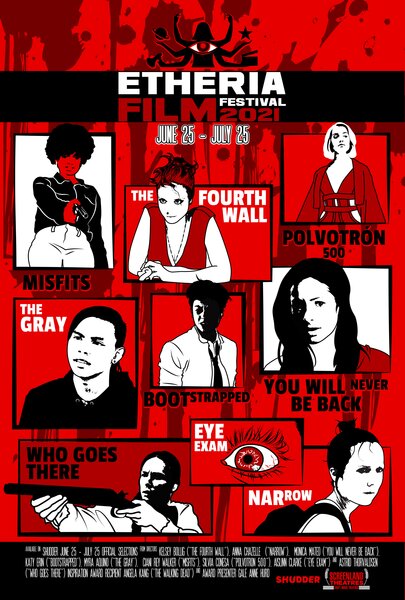 In this episode, Mike and Rich take a look at the films selected for this year's Etheria Short Film Festival, which showcases films from female directors and filmmakers. 
As this is a live competition at this time we are unable to link to the actual films, however if you are a SHUDDER subscriber you will be able to see them between June 25 through July 25. 
There are nine films altogether, covering a diverse range of genre, from time travel, murderous rampage, post-apocalyptic nightmares, westerns, racial tensions and good old fashioned schlock. I dare say there is something for everyone here and not a weak link among them.
For more information about the films and the people who made them, CLICK HERE.
Follow the Short Shots TWITTER page, where we will be linking to a short film every day! 
Don't forget to also check out our main show, the DTV DIGEST on TWITTER and FACEBOOK!