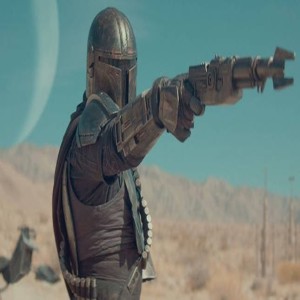 Thursday Nov 25, 2021
Short Shots Episode 10 - Fan Films - Silent Hill: Restless Dreams, Forsaken Mandalorian and the Drunken Jedi Master, Immortal 65, Here Comes the Night, 1986
In this episode of the Short Shots we take a look at some recent fan-made, not-for-profit films!
We kick off with SILENT HILL: RESTLESS DREAMS which does a good job of not only evoking the atmosphere of the game but also the way characters speak.
Next is FORSAKEN MANDALORIAN AND THE DRUNKEN JEDI MASTER - unfortunately no drunken kung-fu but a great short nevertheless!
IMMORTAL 65 gives us a peek at one of the previous Iron Fists, searching for an important book.
HERE COMES THE NIGHT is a Friday 13th fan film. There are two parts - click the above link for Part one, and HERE FOR PART TWO.
Finally we review 1986, a classy DC/Marvel cross-over.
Follow the Short Shots TWITTER page, where we will be linking to a short film every day! 
Don't forget to also check out our main show, the DTV DIGEST on TWITTER and FACEBOOK!