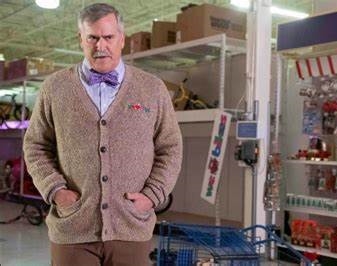 (NOTE: Many thanks to those who got in touch and alert us that this episode hadn't uploaded properly - It's now been re-uploaded and the full episode is now available!)
In this episode Mike and Rich take a look at the new comedy-horror, BLACK FRIDAY, co-starring Bruce Campbell and Michael Jai White!
Next is the much-anticipated first feature from director Black Ridder, HELP, which he made with a limited crew during lockdown.
And then there is THE ACCURSED, in which Yancy Butler stars as a witch trying to out-run a curse.
Our Short Shot is BUSHWHACKER BLUES, from the director behind the Batman fan-film, 1986. Click the link to watch the whole film, and check out some of Eighties Doubt Productions' other films while you're there!
And we wind up with Jackie Chan in our DTV Throwback, both starring in and directing ARMOUR OF GOD 2: OPERATION CONDOR! Amazon Prime subscriber can access the 88 Films print!
Follow the Short Shots TWITTER page, where we will be linking to a short film every day! 
Don't forget to also check out our main show, the DTV DIGEST on TWITTER and FACEBOOK!